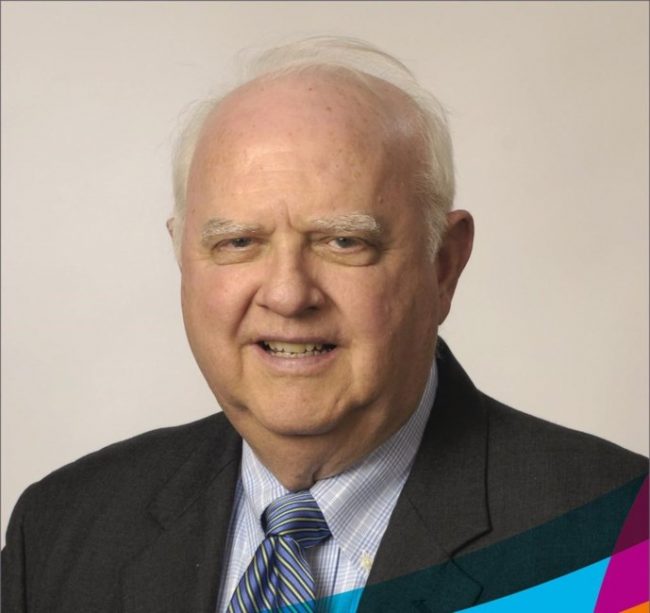 The Morristown Seventh-day Adventist Church would like to honor Dr. James Ray McKinney who passed away on September 24, 2020 for his loyal and generous service and contribution to the church, church school, and church family.
Dr. McKinney's mother, Eura McKinney, was a charter member of the Morristown Church so Dr. McKinney was raised in the church, as well as Phyllis Moyers, who later became Mrs. James Ray McKinney.  Both he and Phyllis held various church offices during their early teenage years so their service spans many, many years.  Dr. McKinney had continued to serve the church as a teacher, a preacher, a church elder, a mentor, a member of the school board, a church historian, a pianist, an organist and a concerned and interested friend to all.
As an intense Bible student he had a wealth of knowledge and passed this on to others when he was given the opportunity.  He and his whole family loved music and the family's last two of many Christmas concerts which the family started in memory of their son, Barry McKinney, was held in the Morristown Church and drew huge crowds.
He was a quiet, gentle and pleasant person who had a very close relationship with his Lord which was evident to all.  He will be greatly missed by everyone who knew him.  We look forward to the resurrection at the Second Coming when we will be reunited with our loved ones and when there will be no more goodbyes.
Written by Pat Jones
A link to the March 2021 Southern Tidings obituary on pages 34-35.